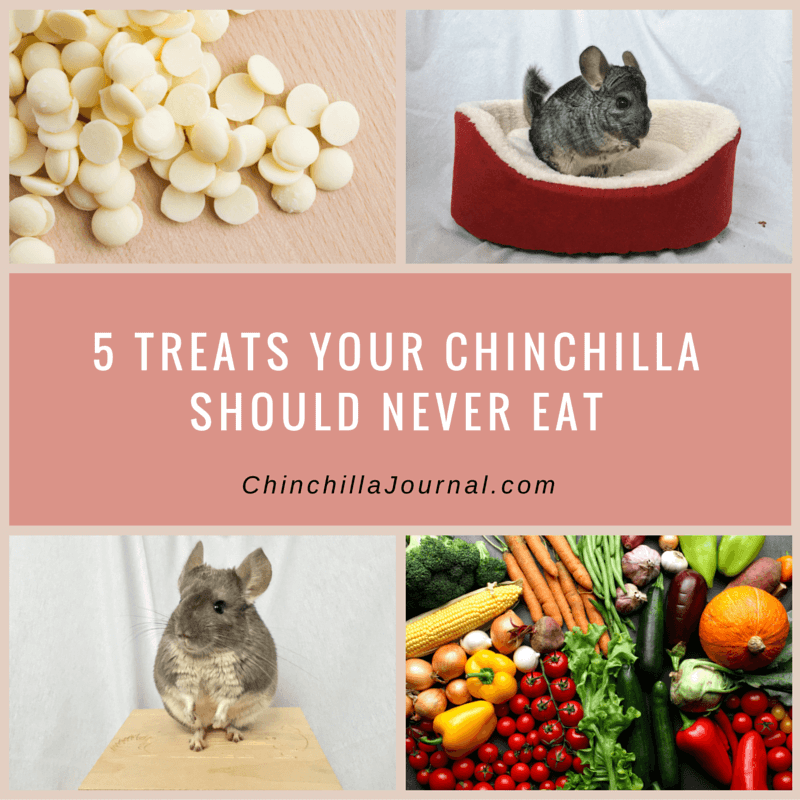 When I bought Mr Fluffy and Milky (my first chinchillas), I didn't know anything about the treats I should be feeding them.
I'd owned rabbits and guinea pigs in the past, and I remembered how much they loved eating small amounts of fresh fruits.
Because of this, I assumed fresh fruits would be fine for chinchillas too, and decided to try giving Mr Fluffy and Milky blueberries as treats.
They looked very happy when they were eating the blueberries and begged for more when they were done.
I didn't want them to get addicted to treats, so I decided not to give them anymore blueberries that day.
A few hours later, I noticed something wasn't right with Milky. She was being very still and there were patches of extremely runny poop all over the cage. She was suffering from diarrhea.
I'd never seen Milky get sick before, so when I saw her like this I was really worried.
Thankfully, the diarrhea passed in 24 hours and she was quickly back to her usual energetic self.
I knew that the blueberries had made her sick and I never wanted to see her like that again, so I sat down and researched everything I could find about chinchilla treats.
I discovered that I'd actually been quite lucky with Milky, and that feeding chinchillas the wrong treats can cause much more serious health problems than diarrhea including…
Bloating
Digestive disorders
Liver damage
Tooth decay
I also learned that fresh fruits weren't the only treats that were bad for chinchillas.
In this post I'm going to share everything I found with you, so that you never have to see your chinchilla get sick because you gave them the wrong treats.
So, here are the treats you should never give your chinchilla…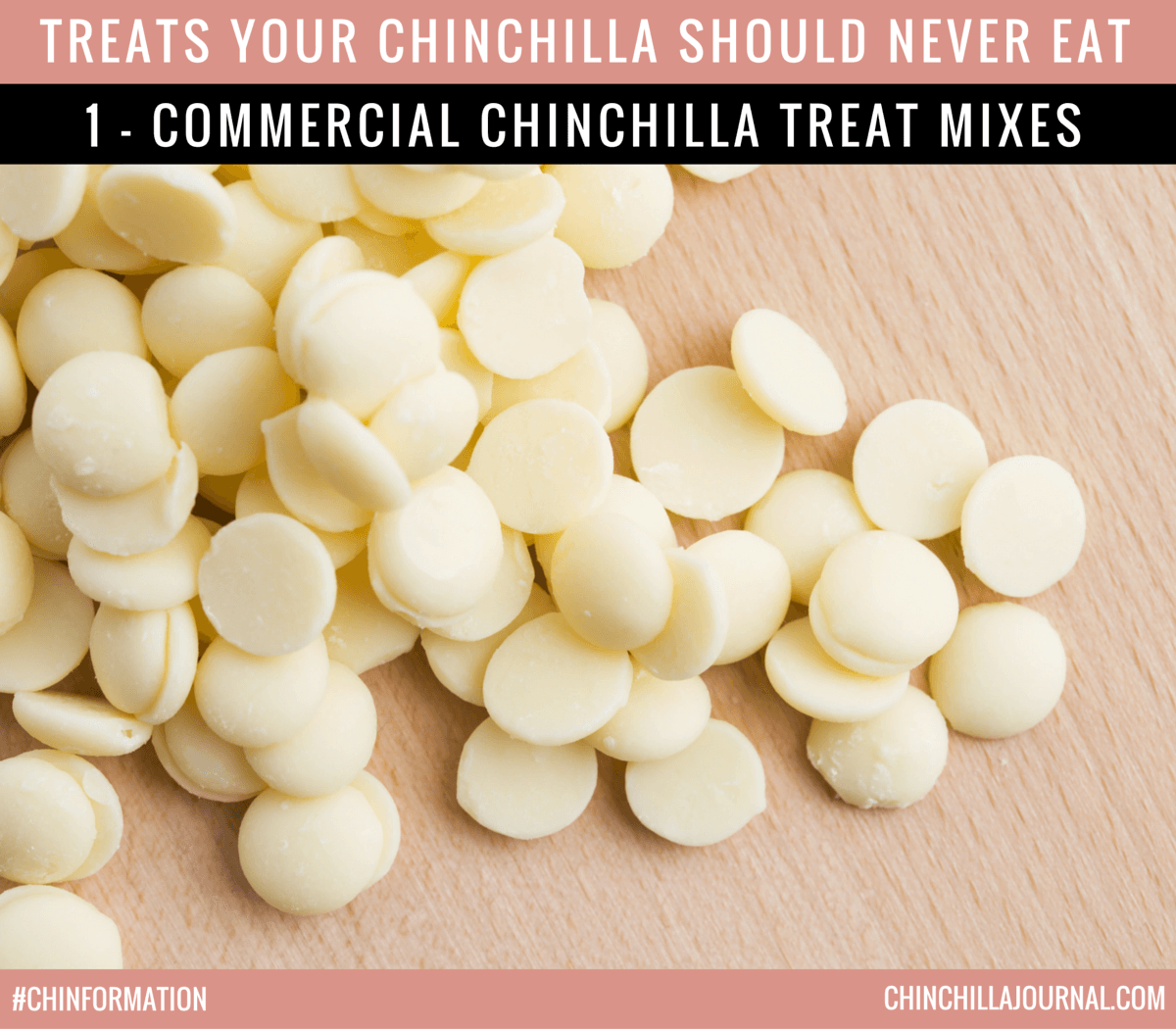 Most chinchilla treat mixes that you'll find in pet stores or online are loaded with chemicals, fats and sugars. These ingredients can:
Cause digestive issues for your chinchilla
Rot your chinchilla's teeth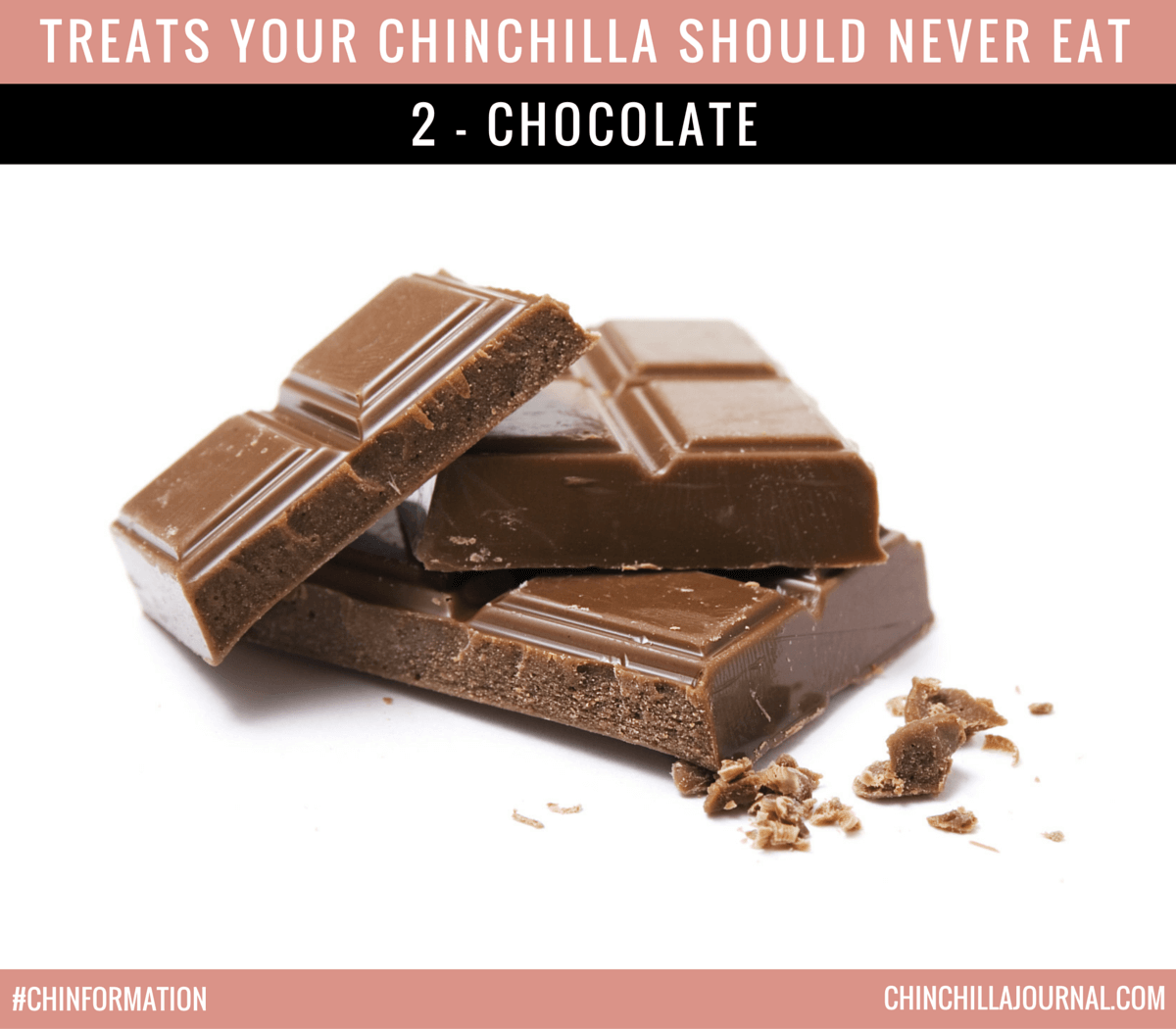 Chocolate is filled with fat and sugar which can:
Damage your chinchilla's digestive tract
Damage your chinchilla's nervous system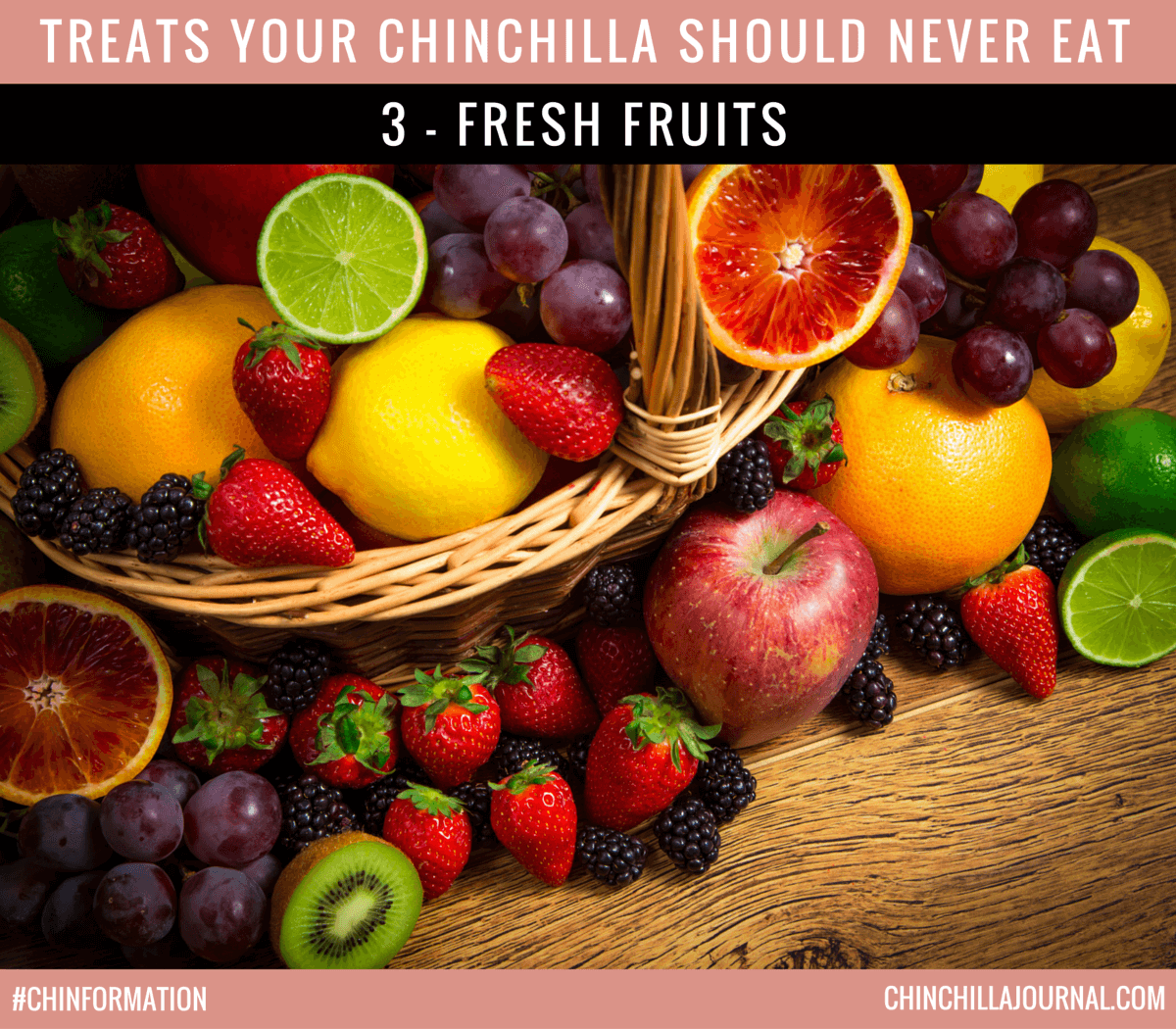 Fresh fruits contain lots of sugar and water, and are very often acidic. These ingredients can collectively:
Cause diarrhea in your chinchilla
Damage your chinchilla's vital organs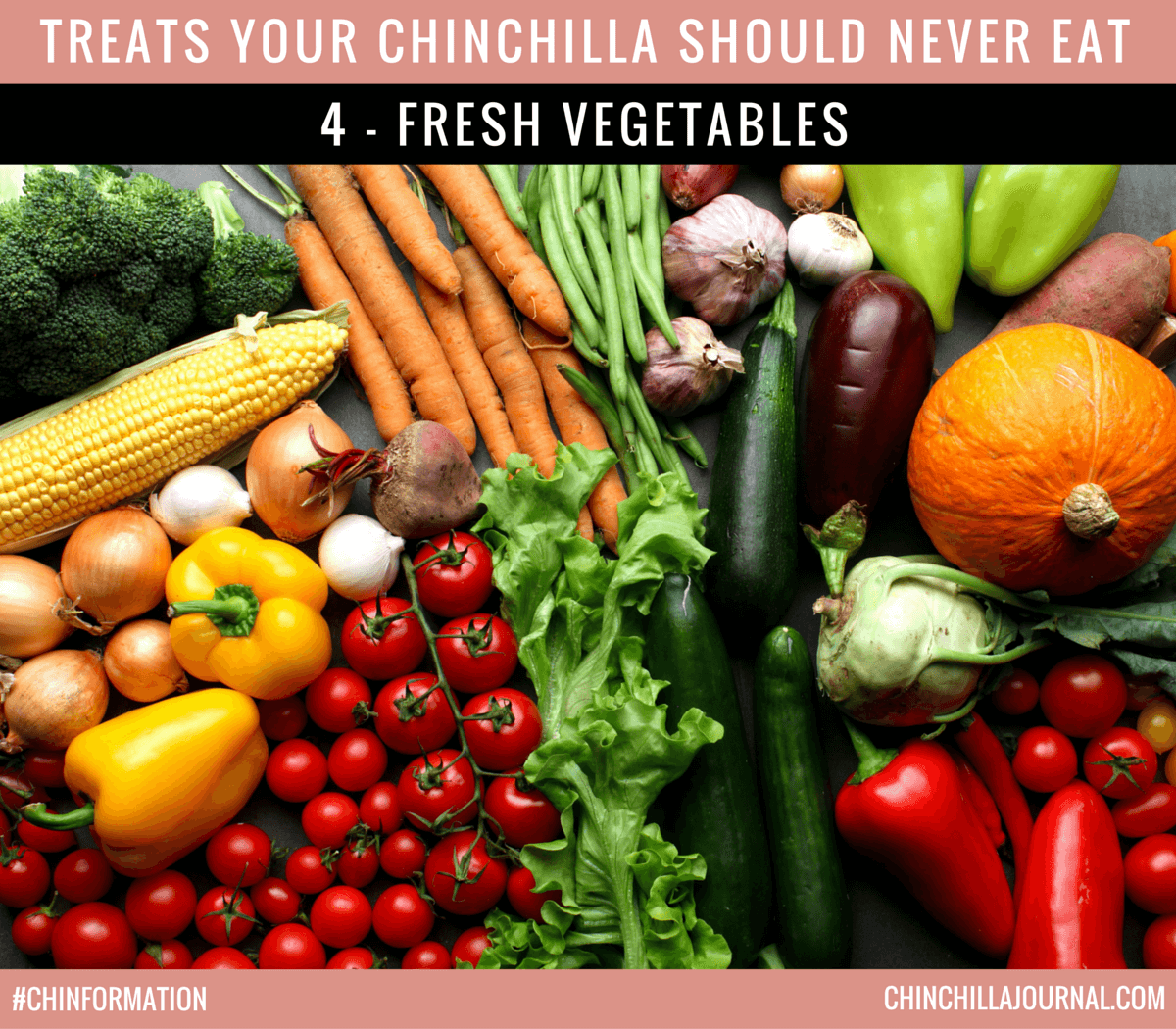 Like fresh fruits, fresh vegetables contain lots of water which can:
Cause bloat in your chinchilla
Interfere with your chinchilla's digestion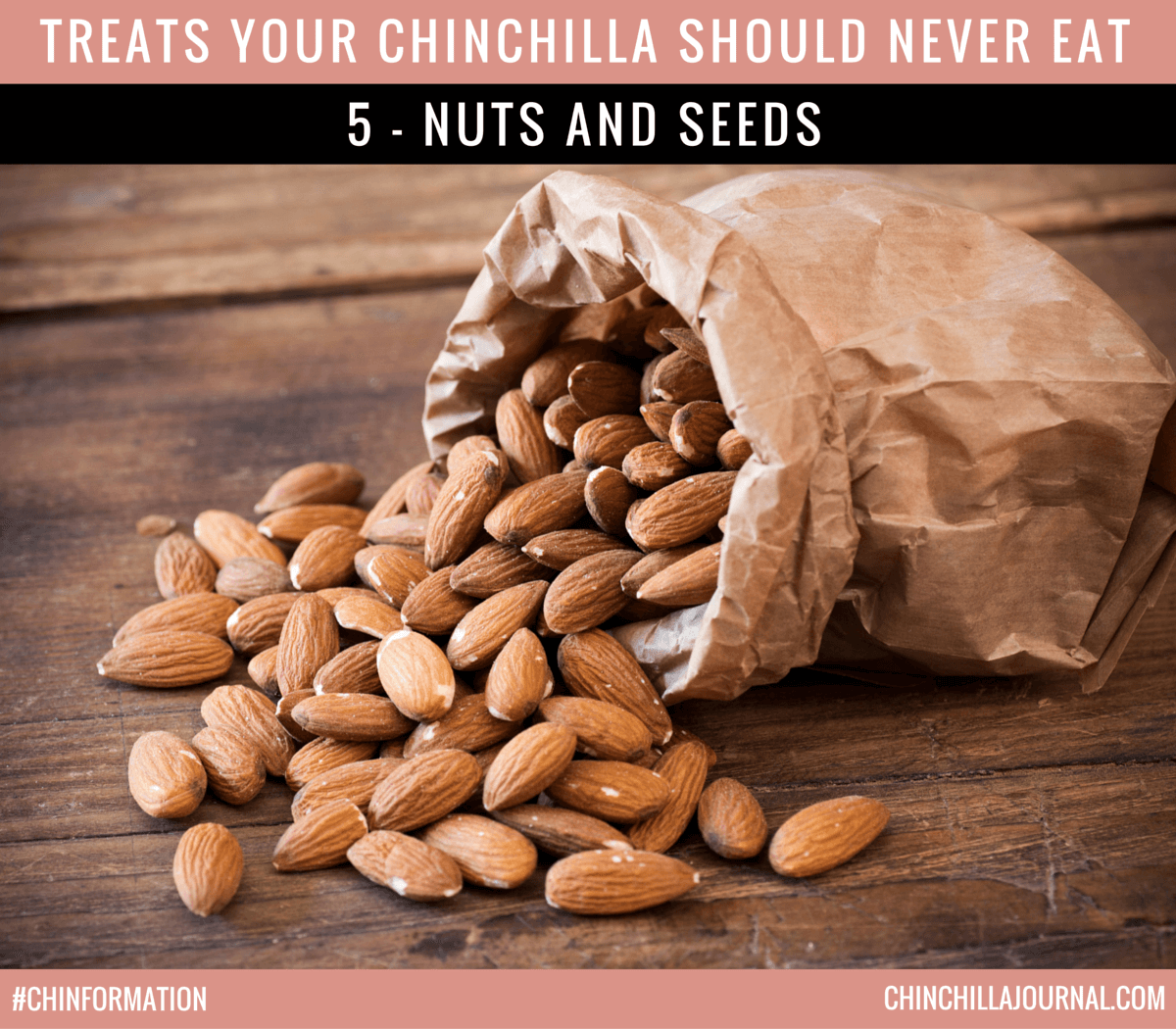 Nuts and seeds are full of fat and protein which is unsafe for chinchillas. They can cause:
Calcium deficiency in your chinchilla
Liver damage in your chinchilla
Now that you know the treats you should never feed your chinchilla, make sure you check out this list of the 10 healthiest chinchilla treats.
You can feed them these healthy treats to your chinchilla whenever you want without worrying about them getting sick. 🙂
Have you ever unknowingly fed your chinchilla any of these dangerous treats? What healthy treats do you give to your little fluffball? Let me know by leaving a comment below.
Related Posts