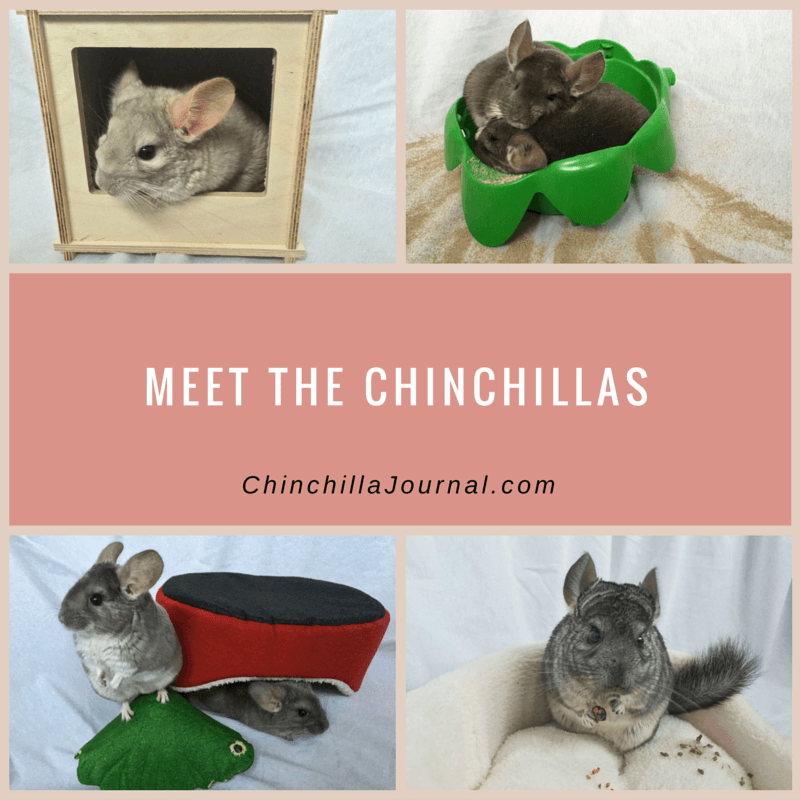 When I first got my chinchillas, I knew very little about how to care for them properly or the products they needed, and it was very difficult to find the information I wanted online.
I created Chinchilla Journal to share what I've learned about caring for my four chinchillas with other chinchilla owners, and to make it as easy as possible for you to find all the information you need in one place.
I share tips that have helped me become a better chinchilla owner and any chinchilla products that I love.
Meet The Chinchillas
Everything I share at Chinchilla Journal is based on my own experiences caring for my four chinchillas – Mr Fluffy, Milky and The Twinchillas:
Mr Fluffy is a food loving, rosehip munching standard gray male chinchilla
Milky is a fast moving, energetic pink and white female chinchilla
The Twinchillas are two snuggle obsessed violet chinchilla brothers
Connect With Chinchilla Journal
When they're not eating, sleeping or dust bathing, Mr Fluffy, Milky and The Twinchillas love to pose for photos and videos, and help me share chinchilla advice on social media.
Connect with Chinchilla Journal below to get all our latest updates: