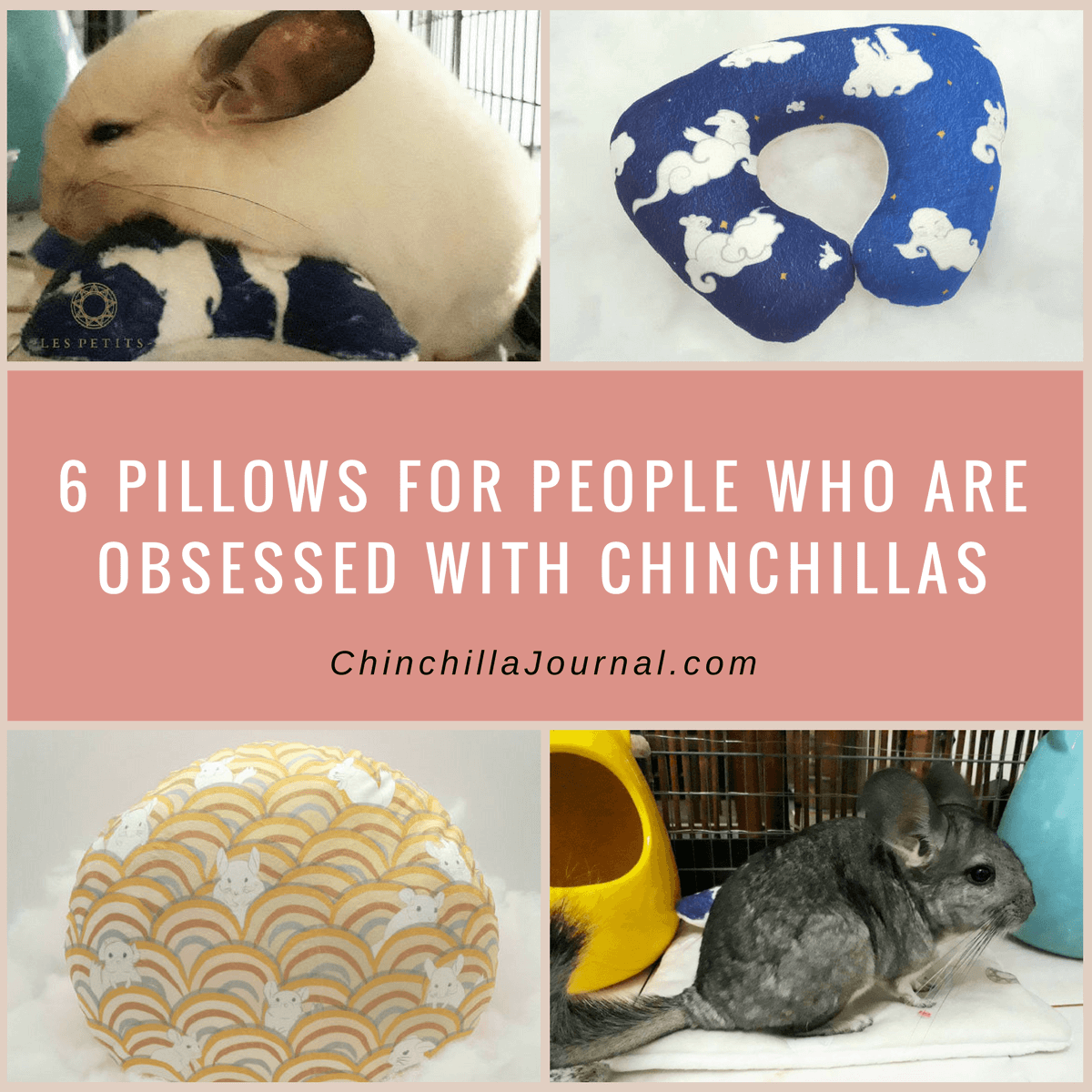 This post contains affiliate links which means I may receive a commission if you click these links and purchase something that I have recommended.


I love finding cool and unique chinchilla themed products that remind me of my little floofs.
Recently, I came across these adorable chinchilla cushions and pillows from Les Petits SG on Instagram, and fell in love with them instantly.
The chinchilla designs are so pretty, and Les Petits SG have products for both humans and chinchillas.
There are so many great products in the Les Petits SG store but for this post I'm going to be highlighting six of my favorites.
1. Cloud9 Moon Cushion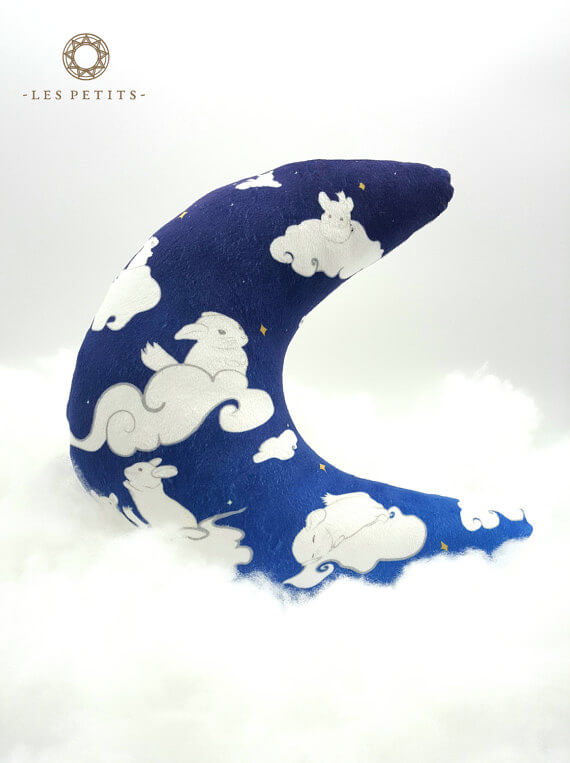 If you spend your days and nights dreaming of chinchillas, this unique crescent shaped cushion is for you.
It features an adorable chinchilla hopping, sleeping and posing in the clouds, and is sure to remind you of your precious fur baby as you relax and sleep.
Use it as a comfy chinchilla themed companion on your couch or snuggle up with it in bed to enjoy some sweet chinchilla dreams.
The cushion is made from soft and durable fleece, and can be hand or machine washed.
Buy This Cloud9 Moon Cushion From Etsy
2. Pet Pillow – Day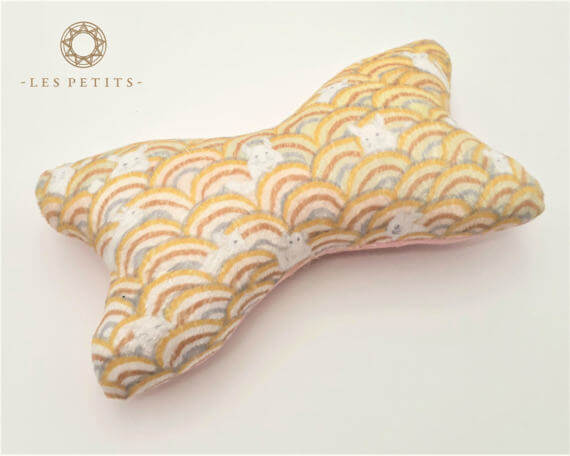 This bright and colorful pillow is the perfect way to give comfort and companionship to your chinchilla, especially if they live alone.
The pillow is made from super soft fleece and provides your chinchilla with a very comfortable surface to sleep on or snuggle with.
The fleece is also very durable, so the pillow is sure to last a long time, even if your chinchilla loves to chew.
Get This Pet Pillow – Day From Etsy
3. Pet Cuddle Pad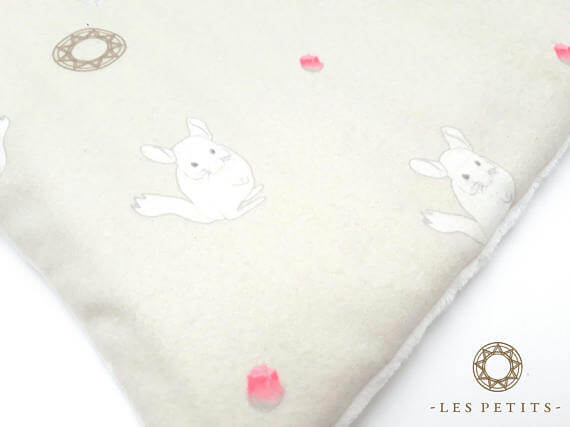 This cuddle pad is the perfect toy for your chinchilla inside and outside of their cage.
When placed in the cage, it gives your fur baby a soft and spacious area where they can relax and sleep.
You can also use the cuddle pad to bond with your chinchilla outside of the cage by placing it on your lap and giving them a comfortable place to sit while they get used to being in your presence.
Order This Pet Cuddle Pad From Etsy
4. Chinchilla Pillow Case Set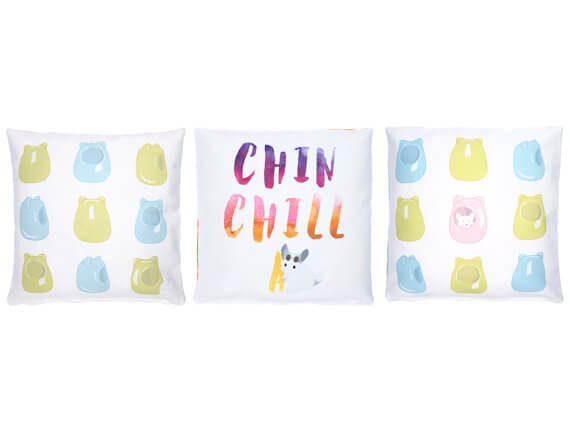 This chinchilla pillow case set is ideal if you want to give your existing pillows some chinchilla love.
You get three pillow cases in the set and each case features a unique chinchilla design.
Use them to decorate the cushions on your couch, the pillows in your bedroom or the cushions you use for playtime with your chinchillas.
Buy This Chinchilla Pillow Case Set From Etsy
5. Cloud9 Sun Cushion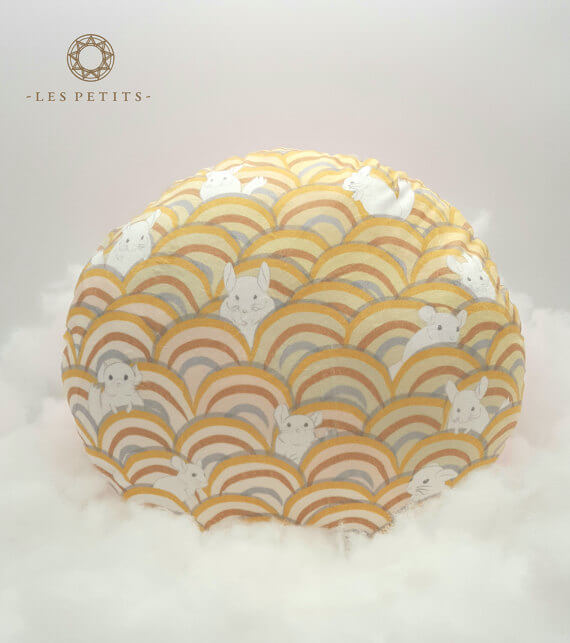 This multi-functional cushion is great for sharing your love of chinchillas with the world.
The circular design and super soft fleece material provide optimal comfort, and the cute design is sure to put a smile on your face and make you think of your chinchilla.
You can use the cushion to stay comfortable in your chair at work, on your sofa at home or on the floor when you're playing with your chinchilla.
Get This Cloud9 Sun Cushion From Etsy
6. Cloud9 – Nightsky Travel Pillow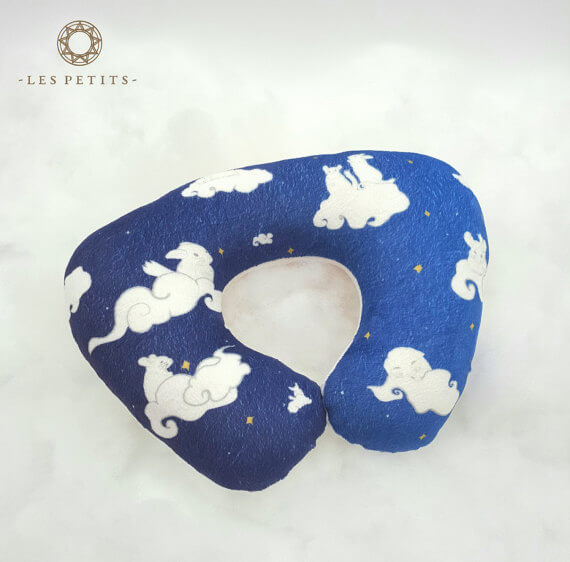 If you spend a lot of time on the go, this pillow is an essential purchase.
Not only does it provide your neck with the comfort and support it needs to get a good night's sleep on a plane, but the cloud based chinchilla design will also remind you of your fur baby whenever you're travelling.
Another great thing about this pillow is that it's lightweight and compact which makes it very easy to carry around as you travel.
Order This Cloud9 – Nightsky Travel Pillow From Etsy
Which of these cushions or pillows is your favorite? Have you found any other cool chinchilla cushions or pillows online? Let me know by leaving a comment below.
Related Posts