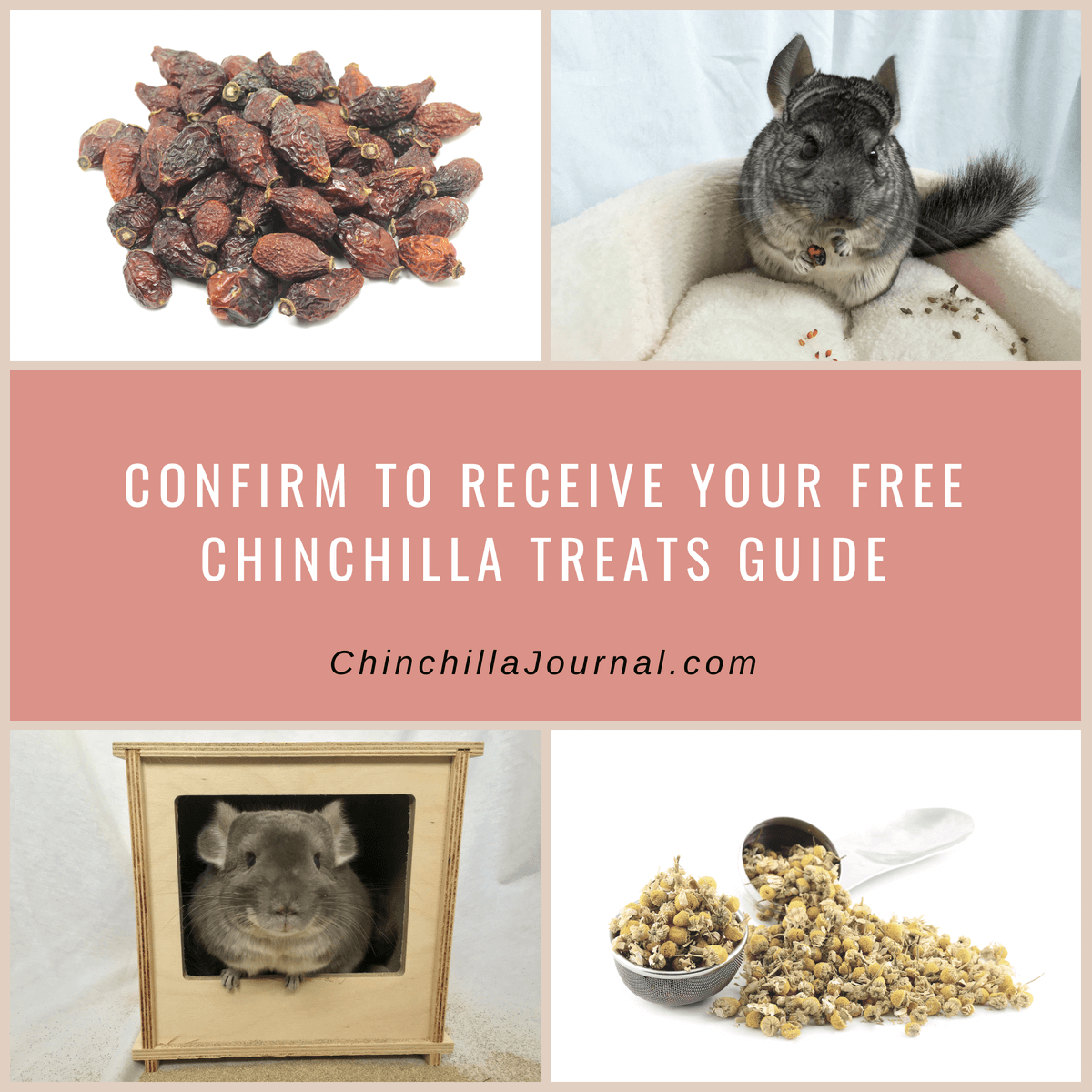 Thank you for signing up to receive the free chinchilla treats guide. Before I can send you the guide, you need to confirm you want to receive it.
You should have received an email with the subject, Please Confirm To Download Your Free Chinchilla Treats Guide
Click the confirmation link inside that email to be sent your free chinchilla treats guide instantly.
If you have not received this email, please check your Junk/SPAM email folder and then whitelist the email by adding the sender ([email protected]) to your contacts list.